I've written an app for OS X that will take an Adobe Illustrator file with broken links / linked files, and run through those trying to relink them automatically.
Watch the Video
See the Screenshots
Instructions for Use
Open the Adobe Illustrator file with Illustrator. I believe this application will work on versions CS3, CS4, CS5, and CS6 without any problems; maybe other versions, too. Choose "Ignore" or "Ignore / Apply to All" to the messages about the missing files when the document is opening. Those are typically something like "Could not find the linked file / Choose Replace to select another file or Ignore to leave the link unchanged."
Run the app
You will be prompted for a directory to search (recursively) for the missing linked files. By default this is set to three levels up from where the Adobe Illustrator file with the missing linked files is located. Please note: If you choose the root folder ( / ) or a folder with many files in it, it may take some time for the system to search for the linked files. I would suggest choosing the most restrictive path possible to start with.
After the app has completed, any linked files found will be updated (and will show up normally) in Adobe Illustrator.
Save the AI file and the linked files will continue to work.
Requirements
Mac OS X, 10.6+ ( including Mojave)
Adobe Illustrator (Tested with CS2, CS3, CS4, CS5, CS6, and Creative Cloud 2012 – 2019)
Download / Purchase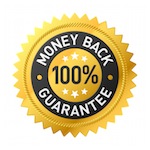 The non-commercial cost of this application is $15USD. Purchase via PayPal or Credit Card and you will receive a link to download it immediately. You will receive both the application and the sample project and resource files from the video / screen cast. You may not modify or redistribute this application. I also have the latest beta version of the software that I will send along to you as well. Please contact me for a commercial license.
Satisfaction Guaranteed or your money back
Instant download upon payment
More questions? Read the F.A.Q. here